Naples 4 Bedroom Vacation Rentals
Book Your Naples, FL Vacation Rental Directly Online Here and Save!
Browse Vacation Rentals, Homes and Condos with Wi-Fi, Pool, Oceanview, Beachfront and other amenities they have to offer in Naples, FL, Florida.
We have partnered with a major provider for Vacation Rentals by Owner directly through Naples Vacation Rental Homes. With hundreds of home rentals to choose from, we now have the selection and value to offer our visitors going to Florida.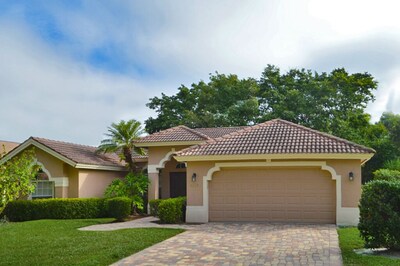 Briarwood Vintag1439 - Naples House
Enjoy sunny days and magnificent sunsets in a laid back atmosphere. Remodeled, stylish yet comfortable, family home equipped with everything you need to make this vacation your best vacation ever. The main feature of this home is the large screened lanai with large pool and southeastern exposure for those lazy days in the sun. As a guest in Briarwood, you will enjoy free access to tennis and basketball courts, a pl....
4 Bedrooms 3 Baths - Sleeps 8
Naples, FL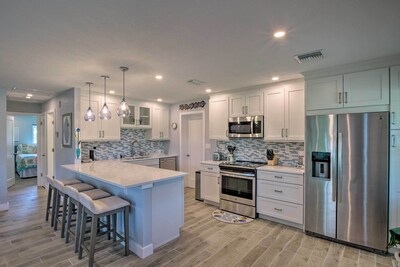 Vacation Rentals - Naples House
Tasteful Mod Home w/ Patio + Grill <2 Mi to Beach!. Escape to scenic Southwest Florida and stay at this modern 2-bedroom, 2-bath vacation rental located just 1.6 miles from Vanderbilt Beach! Nestled in the residential Naples Park neighborhood, this family-oriented beach house features a top-of-the-line interior filled with stainless steel appliances, quartz countertops, and plenty of beach-themed ac....
4 Bedrooms 2 Baths - Sleeps 7
Naples, FL
Vacation Rentals - Naples House
Chic Naples Home -Pool & Lanai by Vanderbilt Beach. Experience Naples like never before at this luxurious 3-bedroom, 3-bath vacation rental just under 9 miles from downtown! With enough space to sleep 8 beachgoers, this 2,051-square-foot residence boasts a nautically themed interior, brand new furnishings, a private saltwater pool, lanai, and all of the beach essentials like 6 beach chairs and 2 umb....
4 Bedrooms 3 Baths - Sleeps 8
Naples, FL